1st June 2007 – 12:15

Site Information

This site is now officially in legacy state. This means I am heavily reworking my site ;-)

Since I graduated in February this year, I need to update certain sections. Also my knowledge of web standards, scripting and of course design have increased since I created this site in a 2 night session.

I am currently working as a freelance online media developer for Paradigm Productions, Memphis. Time is currently not my biggest asset but I am doing my best creating a new layout and brand new content.

For the few interested souls I have a little playground available where you can check out some of my technological experiments which are mostly Javascript, Flash and PHP for now.

If you have a job offer or any questions relating the website or digital media development, feel free to drop me an email.
19th April 2005 – 18:05
updated gallery section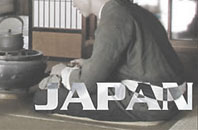 The link to the website screenshot in the Time Based Media gallery is now replaced with a fully functional website. You might click the image on the left to reach it directly.
Be sure to log on (works with any name) and check out the dialogue pages with our unique communications tool. The tool itself is just a flash demonstration though, but it works with sound and video.
In very few cases the stylescript won't load. In that case just click a link at the top of the page named "normal", "medium" or "big" to load a style manually.
18th April 2005 – 18:15

gallery updated

I just updated the gallery and it has now a total of 42 Images and other Media.

For better navigation it is now divided into five major categories.
18th April 2005 – 1:02

CV and first work samples online

I got my CV assembled. It contains all information about me in detail. The Software list is rather large due to my courses.

The first 17 images are added to the works section. The next 14 images will be added this evening. I also intend adding the animations as soon as possible.

During this semester I attend Video and 3d Animation classes. Also I am working on a third project where video is involved. More on that subject will be added laster this week.
17th April 2005 – 1:19

the website is finally online

Finally I managed to get the site running. I spent nights, hacking the CSS code, getting rid of strange (IE)browser behaviour. Everything should work fine in all major browsers now.

The site will be in constant beta stage, as I'll always try to improve design and usability.

For best performance I suggest using Firefox as a web browser.